Package factory
The packaging plant is a steel structure one floor plus a steel structure attic, with a construction area of about 15,000 square meters. The main equipment includes Xiexu's 2.5-meter intelligent wide-width high-speed double-sided corrugated cardboard production line (vehicle speed can reach 250 meters per minute), 2.5-meter high-speed single-sided corrugated cardboard production line (1 B/E pit), 1.6-meter single-sided corrugated cardboard Production line (1 F/G pit), 1 automatic beating machine, automatic finished/semi-finished logistics transportation line, and 2 French Martin four-color ink printers, 1 TCY four-color ink printer, and waste paper are distributed throughout the workshop. Several ancillary equipment such as automatic baler.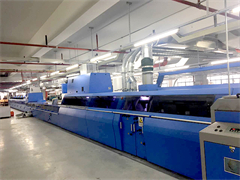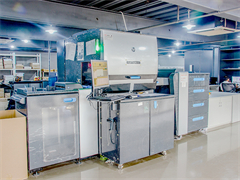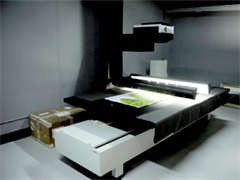 Warehouse introduction
The raw paper warehouse is a steel structure on the first floor with a construction area of about 11,000 square meters. It can store about 15,000 tons of raw paper. It is equipped with a 100T floor scale, 4 automatic paper separators, 5 electric forklifts, and automatic logistics lines. The paper can be automatically delivered to the printing workshop, and the base paper can be automatically delivered to the packaging workshop and the remaining material can be recovered.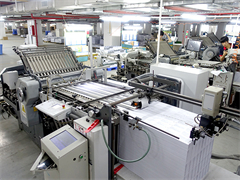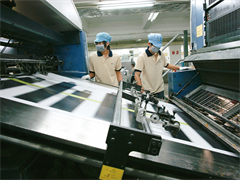 Printing plant
The printing plant is a five-story attic with a steel structure, with a total construction area of about 54,000 square meters. The first to third floors are equipped with central air-conditioning systems. Seven high-speed freight elevators can directly reach the first to fifth floors of the building. The first floor is mainly CTP plate making, offset printing, and surface treatment workshops. The main equipment includes 1 screen/Kodak CTP plate making machine, 13 sets of KBA/Heidelberg/Mitsubishi printing machines, automatic UV machine/full automatic laminating There are many surface treatment machines such as machine/automatic hot stamping machine; the attic is mainly used for production management office; the second floor is the post-color printing processing workshop, the main equipment is automatic paper laminating machine, automatic beer machine, automatic beer ironing machine, automatic A number of box gluers; the third floor is a book and boutique workshop. The main equipment includes 1 Martini A7 glue binding machine, 1 Heidelberg nail machine/Heidelberg folding machine, 4 Hongming automatic box making machines, There are several automatic threading machines/semi-automatic box making machines/automatic corner sticking machines/automatic slotting machines/foaming machines, etc.; the fourth and fifth floors are warehouses for finished products such as color boxes, books, boutique boxes and gift boxes.