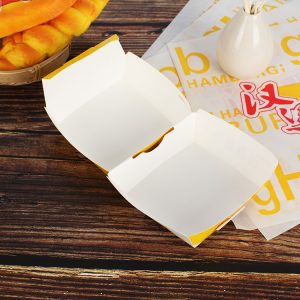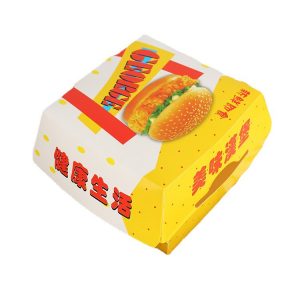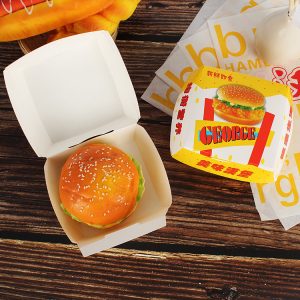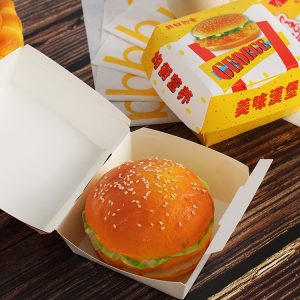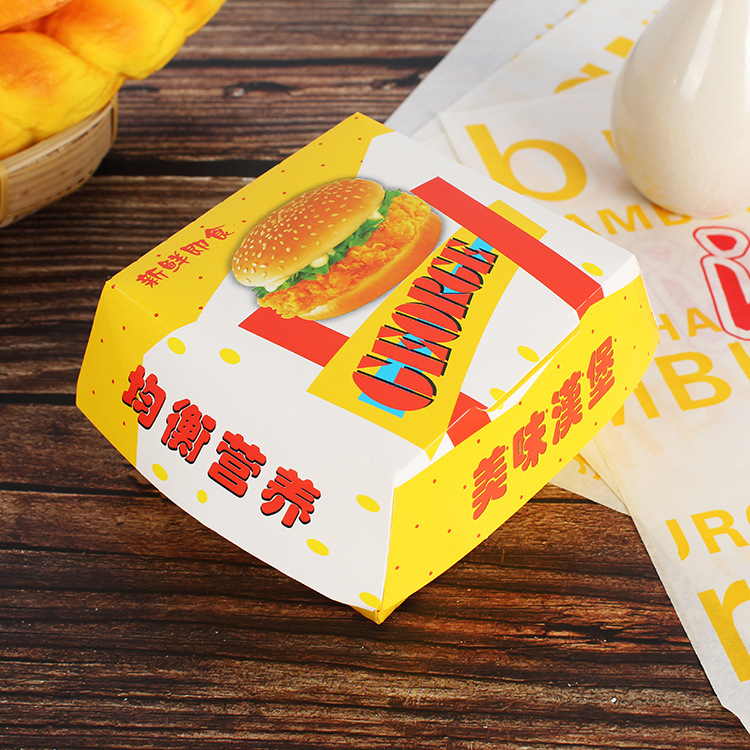 Takeaway/Pizza/Burger Box

Material

Art paper, white Cardboard,Fancy paper,Dyed paper, Kraft paper etc

Paper type

Virgin / Recycle

Size

6/7 8/9/10/11/ 12/13/16/18 inches

Printing

Offset printing,CMYK printing,Pantone color

Surface finish

Matt & Glossy lamination,hot stamping, Varnish,embossing,debossing,Spot UV,Glitter

Accessories

Magnet;Ribbon;EVA form;Plastic Trays;Sponge;PVC/PET/PP window

Inner tray

Blister ,satin blister,satin cardboard,flocking EVA ,Flocking foam

Industrial use

Food packaging

Feature

Handmade/Natural material/Low carbon emission reduction/Save Energy/Biological decomposition

Place of origin

China(Mainland)

MOQ

1000pcs

Artwork

formatAi, PSD, CDR, PDF
The previous fast food boxes were made of the same material as plastics. High temperature will produce harmful substances and are not easily degraded. However, the current disposable lunch boxes mainly include PP polypropylene and PS polystyrene, both of which are non-toxic, tasteless and odorless. , PP is relatively soft, and the general use temperature of PP is -6 degrees to +120 degrees, so it is especially suitable for holding hot meals and hot dishes. It can be heated in a microwave oven or even steamed in a steam cabinet. The use temperature of modified PP can be controlled. At -18°C to +110°C, the lunch box made of this PP can be heated to 100°C and used in the refrigerator.PS is hard and transparent, but easy to tear. PS starts to soften when the temperature reaches 75 degrees, so it is not suitable for holding hot meals and dishes, but PS has good low temperature performance and is the best packaging material for ice cream.In order to reduce costs, some lunch boxes use PP as the box and PS as the lid. The advantage is that the lid is transparent and the PS is harder. It can be made of thinner materials to reduce costs. However, consumers of this design must understand the difference between the two materials. The difference, remember not to heat the whole box of lunch with the lid in the microwave.