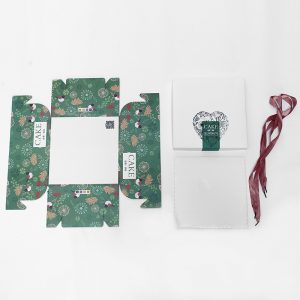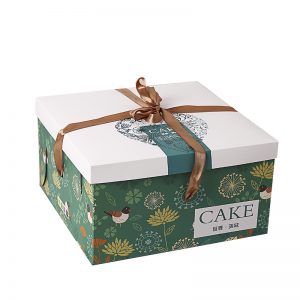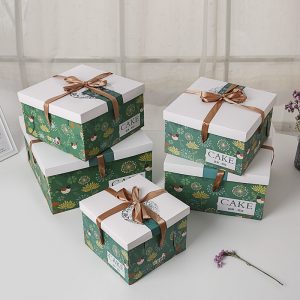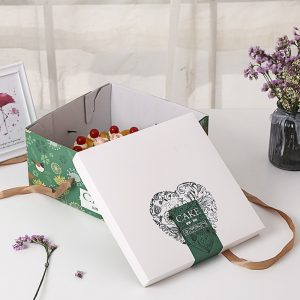 Product Name
Cake Box/Chocolate Box/Cookie Box/
Paper standard
Lvory cardboard paper   250-400(gsm)
Size
20*13*7 cm or customized
Hole diamete
6 cm
Color
White/pink or customized
Usage
Food & Cake
Logo
As your requirement
Production time
10-25 days
Payment
T/T, 30% deposit in advance, 70% before goods inspected and ship out
Package
10pcs in one PP bag,then put in a big carton or as requirement

Feature

 1. 100% manufacturer &Best material selection
 2. Rich production experience: We have more than 5 years' experience
 3. Low price: we will offer a reasonable and competitive  price
 4. Fast delivery
 5. High quality and best service
For a long time, birthday cakes are mostly round, so round birthday cake boxes are usually the most common. It is composed of three parts: the lid, the side and the bottom of the box. The birthday cake box lid and bottom support are white boards mounted on white boards, which can bear the weight and are also more beautiful. It is easy for consumers to feel that it is tasteful and high-grade, which is more suitable for some high-end hotels, bakeries and bakeries.(1) White cardboard: virgin pulp paper, high-grade packaging paper, both sides are white, no sandwich in the middle, the front is delicate and shiny, the back is slightly rough, it has good printing resistance, folding resistance, stiffness and hardness. good.(2) Grey board paper:Also called coated paper or whiteboard paper, semi-recycled paper, medium and low-grade packaging paper, the front is smooth white, and the back is rough gray or light gray. Printing resistance, folding resistance, stiffness and hardness are slightly inferior to white cardboard.
(3) White on white background: it is a kind of packaging paper between the white card box and the gray card. It is the back of the gray card paper machine coated with a layer of white paper. The amount of paper used is less(4) Coated paper:Coated paper is a high-quality printing paper made of base paper coated with white paint.(5) Corrugated paper:Corrugated paper is a board made of liner paper and corrugated corrugated paper formed by processing corrugated rollers. It is generally divided into single corrugated cardboard and double corrugated cardboard. According to the corrugated size, it is divided into: A, B, C , E, F five types.(6) Gray cardboard:Gray cardboard is produced from a kind of recycled waste paper. The products are divided into single gray (single white), double gray, and full gray, which are environmentally friendly packaging materials. The main purpose of the product: packaging boxes, advertising boards, folders, photo frame back panels, luggage, hardcover books, storage boxes, samples, lining boards, partitions, etc.(6) Specialty paper:There are many types of special paper, which is a general term for various special-purpose papers or art papers. Now sellers refer to art papers such as embossed paper as special papers, mainly to simplify the confusion of terms caused by the wide variety of papers.7) Cow cardboard:Generally brown, there are many types, which can be divided into ordinary cattle cardboard, single-sided cattle cardboard,coated cattle cardboard, lined cattle cardboard, and double-sided cattle cardboard.8) Sulfuric acid paper has the characteristics of pure paper, high strength, good transparency, no deformation, light resistance, high temperature resistance, and aging resistance.9) Offset paper and writing paper: used for printing middle and low grade manuals. Both sides are relatively flat and dull white.10) Gold and silver card Gold and silver card paper uses UV transfer technology to coat a layer of UV oil on the surface of the paper through a blanket, and then transfer the light beam film or special pattern to the printing paper through a roller.